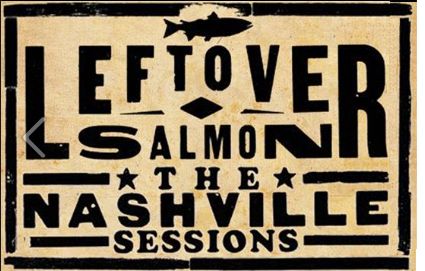 Leftover Salmon will be celebrating the 15th Anniversary of "The Nashville Sessions" at the Ryman Auditorium on September 15th, kicking off what will be a memorable Americanafest 2014. Other artists festured will include Sam Bush, John Cowan, Sally Van Meter, Bill Payne, Randy Scruggs and more.
Americana Music Association members and early bird conference registrants will have access to pre-sale tickets to purchase the best seats in the house (this is not part of your Americana Registration package). If you have registered for Americanafest 2014 or your membership is in good standing, check your mail for this special offer!
Registrations for the 15th annual Americana Music Festival & Conference, presented by Nissan, September 17-21, 2014 may be purchased now by clicking HERE. The event offers four days of celebration through seminars, panels and networking opportunities by day and raw, battery recharging showcases each night. The Americana Honors & Awards show is the capstone event of the festivities, taking place at the historic Ryman Auditorium on Wednesday, September 17, 2014.
Salmon is impossible to deny. Formed in Boulder, CO in 1989 the group was one of the first bluegrass bands to add drums and tour rock & roll bars, helping Salmon become a pillar of the jam band scene and unwitting architects of the jam grass genre.
Though the band members are reticent to accept the weight of their influence, Leftover Salmon co-founder, singer, guitarist, fiddle and mandolin player Drew Emmitt does reflect fondly on the band's early days. "We knew we were doing something special" he says. "At that point in the early-90's, it was the birth of the jam band movement, Phish was starting out, Widespread Panic was starting out, and they were a little ahead of us, obviously, but we were one of the first bands to get out there with bluegrass and just get on the road and try to make something happen without a record deal. We were just following in the footsteps of New Grass Revival, Hot Rize and Little Feat, but by doing that I think we inspired some other bands too."
If Salmon had never played another note after the devastating death of banjo player/co-founder Mark Vann in 2002, the legacy would have been secure; the members' names etched in the books of history. But today, more than two decades after Salmon first took shape, the band has a new album (Aquatic Hitchhiker, due May 22 on LoS Records), a new banjo phenom (Andy Thorn), and a new lease on an old agreement. Leftover Salmon is officially back.