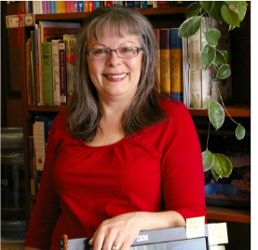 The International Country Music Conference (ICMC) is pleased that they can share yet another first rate presentation by a new BFF! Dr. Roxanne Harde of the University of Alberta, Canada will be dealing with "As Long As My Luck and Lungs Hold Out: The Processes of Power in Appalachian Mining Songs." Harde indicates that since "the 1930s, Southern singer-songwriters have recorded songs about the tensions surrounding Appalachian coal mining, tensions produced by, to paraphrase Michel Foucault, miners and their families functioning as both elements and agents in the processes of power. These lyrics reinscribe power in social institutions, economic inequalities, language, human bodies, and the natural world. Collectively, these songs shift between critiques of the mining companies and the devastation they cause, and passive acceptance of the part played by Appalachian people. The relevant opposition in these lyrics is not between just and unjust uses of power, but between struggle and submission." Harde develop her analysis by tracing "these oppositions in songs by Florence Reece, A.P. Carter, Jean Ritchie, John Prine, Steve Earle, and Gillian Welch." Harde's presentation will fit well with Ron Cohen and Si Kahn's keynote, Sue Maasek's Friday evening presentation on Sarah Ogan Gunning, and other discussions on social justice topics.
We want give a special congratulations to long time ICMC friend Greg Reish who will begin duties 1 August 2014 as the new Director of the Middle Tennessee State University Center for Popular Music! Congratulations Greg!
And....here is another congratulations! ICMC friend June Sawyers has been appointed editor of the 'Folk, Blues, and Americana Traditions Past and Present' series. Sawyers indicates that "unlike other book series devoted to the American folk music tradition, 'Folk, Blues, and Americana Traditions Past and Present' takes that tradition and both spreads it out where it reaches into other traditions—from the folk musings of the Grateful Dead to the folk-blues stylings of Keb Mo'—and brings it forward in time to "new folk" work of singer-songwriters." For further information contact Sawyers at Skinsaw@aol.com [1].
Pickers don't forget that there will be the usual informal picking Thursday evening prior to the 7:00pm keynote event and Friday evening at Studio B prior to Sue Massek's 'Precious Memories' portrayal of Sarah Ogan Gunning. It would also be great if pickers want to start their collaboration prior to the Thursday noon luncheon. Please contact Nate Gibson (nathandgibson@gmail.com [2]), Greg Reish (greish@roosevelt.edu [3]), or Karen Raizor (hllbllyfvr@aol.com [4]) for additional information. This includes the just announced Wednesday 5.21.14 pre conference picking component at the Holiday Inn Vanderbilt. Don't forget that the pre conference event also includes tasting of Calfkiller Brewing company products as well as the launch of some fine books by ICMC participants!
If the 5.21.24 Holiday Inn Vanderbilt Calfkiller Brewing Company tasting, multiple book launches, and informal picking isn't enough, consider the Ginsu Knife commerical's. But wait!! There's more!! We're also VERY pleased that ICMC pickers have been given a 9:00-10:00pm slot on the Wednesday evening Holiday Inn Singer Songwriter program! If you wish to participate contact our ICMC picking troika listed above to discuss! If you wish to do a song or two, it needs to be your original material.
The Holiday Inn Vanderbilt will be again the official ICMC hotel of choice. The $115 single-quad rate is minimally $50 below the current rates available! Plesae call for reservations at 877.327.4707 and identify that you are with the International Country Music Conference. All reservations should be made by Sunday 20 April 2014 after which availability and the rate cannot be guaranteed.
The ICMC web site (www.internationalcountrymusic.org [5]) has been updated to reflect ICMC 2013 events with a variety of photos and awards information a well as ICMC 2014 due dates for registration. The ICMC 2014 program is now available. ICMC 2014 will have to revert to The Board Room of The Massey Center where ICMC was housed in previous years.
Keep in mind that Don Cusic (don.cusic@belmont.edu [6]) wants to be receiving your well crafted manuscripts for the International Country Music Journal (ICMJ). While ICMJ is a formal function of ICMC, manuscripts do not have to be presented at ICMC for consideration. If you have questions please contact Don Cusic. The first ICMJ is available from Amazon.com. You'll not only enjoy the articles, but the Year In Country Music is a special feature that will be a valuable resource in your country music work over the years.