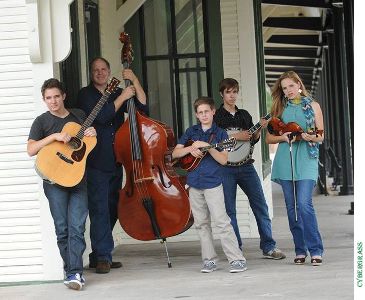 Willis, VA -- Bluegrass and Americana influenced, North Carolina natives Ash Breeze (formerly known as The Smith Family) release their self-titled debut album on Mountain Fever Records. The first single from the album, "Without Love," produced by Aaron Ramsey (Mountain Heart) was released to radio in the fall to a positive reception. Watch the "Without Love" video below.
Ash Breeze's bluegrass and Americana sound is tight and harmonic, with a blend that often only families can achieve. Their fan base has grown a great deal the last few years, reaching new fans with each performance, including a refreshing appearance in Fall 2013 in Raleigh, NC for IBMA's Wide Open Bluegrass festival.
Bassist Allen Smith says, "Aaron Ramsey's input in the creative process was exactly what we were looking for and helped produce a CD that exceeded even our highest expectations. We were encouraged to create good, creative music that reflects what we are as individuals and as a band."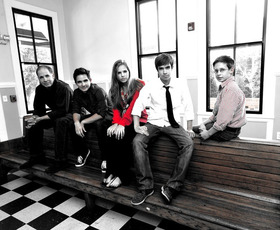 Classically trained until they switched to bluegrass in 2010, the tight knit family group of versed musicians consists of father Allen on bass, daughter and powerhouse singer Nellie on fiddle, and three sons, Corey on guitar and vocals (also Producer of Generation Bluegrass documentaries, a video bluegrass project that is drawing a great deal of attention), Luke with his steady and polished style on banjo and Cajon, and Eli on vocals and mandolin, offering up a speed and finesse that belies his years. Corey also claims co-writer status on 7 of the 12 tracks on the album. The band's sound is distinctive, fresh, creative and mature.
The name Ash Breeze has great meaning to the family and is an old sailing term referring to the ability to row the rowboat yourself when there isn't enough breeze to fill the sails (during a time when oars were made of ash wood). Sailing by ash breeze is a major theme in the book "Carry On Mr Bowditch," a family favorite and the source of inspiration for the band's name change.
The band's musical direction is guided heavily by their love of a variety of musical genres including folk, jazz, bluegrass, classical, blues and gospel influences. Listeners will hear an identifiable sound, strongly supported by powerful instrumentation, mixed with solid, melodically tight family harmonies.
"Our music is different," says Smith. "It's really acoustic Americana with a gospel influence. It could be played on folk stations, as well as Christian and bluegrass. I don't know what it is, but I think it's good music.''
Daughter Nellie is gaining a name for her distinctive and soulful singing style along with her smooth, award winning fiddle playing, greatly influenced by greats like Stuart Duncan and Andy Leftwich. Her sound, both vocally and instrumentally, is unique and adds to the promising musical landscape of what Ash Breeze brings to the table.
This band is young and powerful. Their recognizable sound is fresh and sophisticated. The band will appear on a segment for WUNC's nationally syndicated show Song of the Mountains airing this spring.