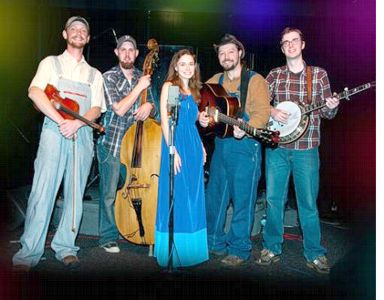 Hughesville, MD -- The American Legion Bluegrass concert series starts off the New Year with the next Bluegrass show on Sunday January 26 at the American Legion Post 238 in Hughesville, MD. This will be a full show, double header with 2 bands: The Hillbilly Gypsies and Remington Ryde. This show is bound to be full of high energy bluegrass music with lots of comedy.
Hailing from the beautiful Mountain State of West Virginia, The Hillbilly Gypsies have been making and performing their own brand of old time bluegrass and original mountain music for over a decade! Formed in 2001 from a chance meeting in Morgantown, WV, The Hillbilly Gypsies have been pickin' n' grinnin' and entertaining their loyal fans ever since. They have been featured on several nationally syndicated TV and radio shows such as Mountain Stage, Song of The Mountains, Woodsongs, Red Barn Radio, Wheeling Jamboree, and on BBC television as well as being featured regularly at the Historic Carter Family Fold. They also won the DelFest Band Competition in 2009.
The Gypsies are best known for their high-energy live performances. They have become a crowd favorite at major venues all across the mid-Atlantic region and abroad. They perform in the old fashioned style, playing around a single vintage ribbon microphone. This "Old Timey" approach adds an authentic high-energy barn party atmosphere to their show. Watching the whole band work around the mic is like taking a trip back in time. It'll sure make you want to get up and dance!
..And don't let the flash of their lively stage performance and choreography fool ya, these folks are all highly skilled musicians and seasoned entertainers! Their lightning fast picking skills and arrangements are mixed with natural comedic wit and the high lonesome mountain vocal harmonies. Combine that with a knack for original songwriting, old time traditional music and this makes for an all-around authentic and exciting musical experience that you won't soon forget. Come on out and give them a listen and you'll know that you are getting the real deal! The Gypsies are more than a band; they are a tight knit family, mindful of tradition, but bold explorers of new and authentic styles of acoustic music and entertainment!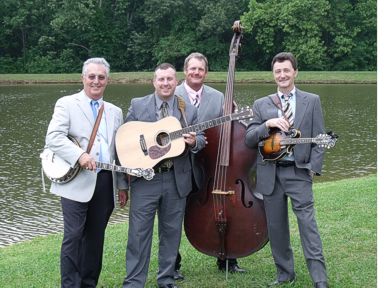 Remington Ryde is a hard driving traditional bluegrass band who will give you superb musicianship with hauntingly tight harmonies. They include original material, humor, and a history in every performance. Remington Ryde has been emerging as one of the hottest bluegrass bands from Central Pennsylvania. They continue to grow in popularity, winning over crowds throughout the country. Their relentless touring schedule has earned them the reputation of one of the busiest bands in all of bluegrass music.
Remington Ryde released their first professional project in 2007. They are loved by festival-goers and bluegrass fans from all over the country. The popularity of this album helped the group land some of the top bluegrass festivals in the country which includes appearances at Bluegrass Festivals in Pennsylvania, New York, West Virginia, Ohio, North Carolina, Maine, Florida, Virginia, Maryland, Tennessee, New Hampshire, and Vermont. Each musician is as personable as they are talented; making sure the audience comes first. This band will give you 110% on every performance, from their entertaining and energetic stage personalities to the lively interaction and conversation with any and all who visit after the show. They love what they do and it shows!!!
The doors open at Noon and the show starts at 2:00 pm. Tickets are STILL ONLY $15.00 per person and can be purchased at the door or in advanced by sending a check or money order to Jay Armsworthy, P.O. Box 741, California, MD. They will be held at the. Food will be available for sale prior to the show. The American Legion is located on the corner of Maryland Rt. 381 and 231 in Hughesville, MD. For more information, visit www.americanlegionbluegrass.com [1]