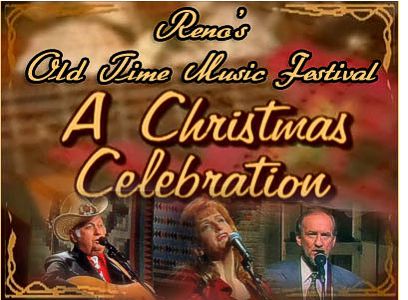 Ronnie Reno's Old Time Music Festival featuring guest Doyle Lawson, Claire Lynch, Rhonda Vincent, Larry Sparks, and Stan Hitchcock. This week, BlueHighways TV programming featured on DISH will feature Reno's Old Time Music Festival "A Christmas Celebration". The special performance will host our favorite bluegrass artists along with historic footage of Jim & Jesse McReynolds, Reno & Smiley and Jimmy Martin.
Also featured will be Stan Hitchcock's "Holiday Heart to Heart Classics." Stan Hitchcock's Holiday Heart to Heart Classics you'll enjoy musical selections from The Jerry Sullivan Family with Connie Smith, Jerry Jeff Walker, Skip Ewing, Michael Johnson and the late Sammi Smith. Make sure you tune in or set your DVR to record BlueHighways TV on Blockbuster Studio ch. 102, Sunday at 1:30pm ET.
Bluegrass music is at its best with host Ronnie Reno as each episode contains stunning performances, subtle vocal harmonies, historical footage, in-depth interviews and a deep respect for the heritage of Bluegrass music. The only Bluegrass music show on television where the legends are showcased alongside the hottest current bands and where you get to join in the discovery of the next generation.
To watch Ronnie Reno and the Reno Tradition is to witness living traditional and bluegrass history. Ronnie has had one of the most colorful, diverse and distinguished careers in the music industry. On the country side, he has toured as an opening act and band member for Merle Haggard, toured with Mel Tillis, done studio work for Johnny Cash, Conway Twitty and Willie Nelson, and written hits for both Haggard and Twitty. On the bluegrass side, he spent several years providing part of the trademark harmonies of the Osborne Brothers.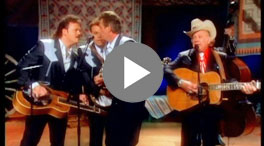 [1]
Bookending those personal milestones is a career based in family that has provided modern music with some of its most noteworthy moments. As a boy, Ronnie became part of bluegrass greatness when he picked up the mandolin and joined his father's band. His dad, Don Reno, happened to be one-half of Hall of Famers Reno and Smiley, and young Ronnie was part of many of the act's great recordings in the '50s and '60s. These days, Ronnie heads the Reno Tradition, an act that encapsulates some of the greatest sounds and moments of traditional bluegrass music.
Ronnie was born into the world bluegrass, a uniquely American music spawned in the hills of Kentucky by Bill Monroe and a close band of like-minded musicians. His father replaced Earl Scruggs in Monroe's seminal band, the Bluegrass Boys, and popularized the three-fingered roll on the five-string banjo. Ronnie was just a boy when he picked up a mandolin and began playing with Reno and Smiley, often standing on a milk carton just to reach the microphone. He also sang and played mandolin and guitar for the Don Reno Band before joining the Osbornes, with whom he worked for five years and five albums.