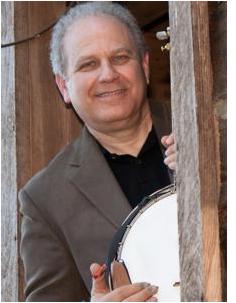 Pete Wernick announces the availability of two scholarships to his 2014 Advanced Banjo Camp, January 20-25 in Boulder, Colorado. The camp is geared to players in performing bands and focuses on tone, timing, "believability", creativity, band dynamics, and performance. The scholarships are intended for pickers who would need financial help to attend the camp.
One scholarship, offered through the generosity of Stelling Banjos, covers almost all expenses for an out-of-state attendee. The other scholarship is smaller, based on funds raised at the student concert at last year's Advanced Camp. Additional scholarships may be offered if funds can be raised.
Applications require a letter and a music sample, emailed or sent by postal mail. Deadline for receipt is December 15, and winners will be informed and announced the following week. For application details, see the Advanced section on the Banjo Camp page at DrBanjo.com.
Wernick's 2014 banjo camps are filling, but space is still available. The 2014 Banjo Camps Schedule:
Jan 6-11: Basic Skills Banjo Camp
Jan 13-18: Intermediate Banjo Camp
Jan 20-25: Advanced Banjo Camp
For more information: www.DrBanjo.com [1], click to Banjo Camps from the Camps table on the home page.