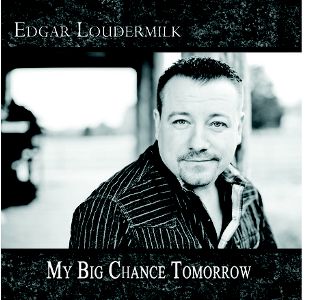 Willis, VA -- Two of bluegrass music's most admired players, Dave Adkins and Edgar Loudermilk, have a fresh contemporary take on their music with the official formation of the new duo, Adkins & Loudermilk. The two will begin touring immediately in support of their solo efforts on Mountain Fever Records, with a duo record scheduled for release sometime in summer 2014.
Loudermilk's solo album [1], My Big Chance Tomorrow, was released to rave reviews in October 2013. Guests included Wayne Benson, Jeff Autry, John Cowan, Junior Sisk, Shawn Lane, Buddy Melton, Scott Vestal, and many more.
Adkins is just wrapping up recording his upcoming solo effort, Nothin' To Lose, that will release in early 2014 with Loudermilk as co-producer. The first single from the album, Pike County Jail just dropped to radio this week.
"Me and Dave are both writers and best friends and decided to come together and join forces and go after music things as a collaboration," Loudermilk says. "In playing together, we've discovered a chemistry in the sound and the harmony structures that has us feeling like we have something magical and something we can now put in front of everybody," he adds.
After years supporting some of bluegrass music's most highly lauded artists, including Loudermilk's time spent with Rhonda Vincent, Marty Raybon and Russell Moore & IIIrd Tyme Out, and Adkins deep well of contribution from time spent playing bluegrass at Dollywood to most recently heading his own group, Dave Adkins and Republik Steele, they are excited about the possibilities that lie ahead.
"We've known each other a long time," Adkins says. "We've been writing for the last 7 to 8 months together, after knowing each other for while. We were both fans of each others music. We just started writing and while it wasn't something that was premeditated, it just unfolded due to the chemistry we had. It all just happened kind of organically and on its own from getting together."
For more information on Adkins & Loudermilk, visit www.AdkinsLoudermilk.com [2]