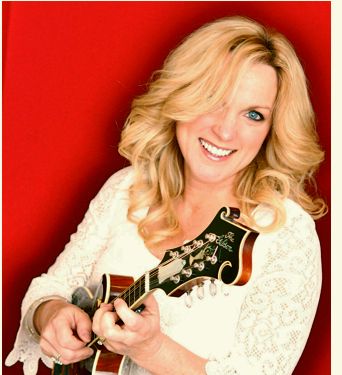 Milton Harkey proudly announced the 19th annual Bluegrass First Class to be held Friday, Saturday, and Sunday, February 14-16, 2014, in the Grand Ballroom at the Crowne Plaza Resort. The Sunday Morning Gospel Show is free and open to all attendees from 9AM to 11AM at the Showcase Stage in the sunken lobby. In an intimate, up close and personal setting, this event features many nationally known bluegrass music performers including Rhonda Vincent & The Rage, Russell Moore & IIIrd Tyme Out, Lou Reid & Carolina, Dailey & Vincent, Doyle Lawson & Quicksilver, Seldom Scene, Flatt Lonesome and many others. On Saturday, you'll want to be sure not to miss the local comedian Dillon!
Many of the area's finest musicians from the hot local bluegrass scene, along with new, up and coming bands, will be on hand for an unparalleled weekend of superb music performances. In addition to the Grand Ballroom stage shows, many artists will entertain audiences in the cozy sunken lounge, providing fans with an opportunity to listen to these talented musicians in an intimate setting. Up close and personal you'll be with your friends - right in the middle of the stars with all conveniences nearby.
The entire hotel will be dedicated to bluegrass for the weekend. All rooms will be occupied by bluegrass fans; and all of the facility's meeting rooms will be set aside for picking and jamming. There is a "quiet" block consisting of sleeping rooms set aside for those who wish to relax in a no-jamming zone. Saturday: Wayne Erbsen presents lessons for beginners and intermediate Guitar, Mandolin, & Fiddle from 10AM – 4PM. Appalachian Fire will be conducting a kid's academy workshop for ages 16 and under.
All hotel reservations are two nights minimum stay (Friday and Saturday) and a minimum of two 2-Day tickets per room. All tickets must be purchased prior to check in (even if you have advanced reservations). If you have Crowne Plaza reservations, you will be guaranteed the availability to purchase a minimum of two (2) and a maximum of four (4) tickets per room reserved. The Crowne Plaza will make every effort to accommodate specific room requests and will aim to provide you with early morning check-in upon arrival.
Remember: Hotel rooms at the Crowne Plaza Resort will go quickly, so be sure to make your reservations now! Those who wish to purchase tickets or who would like additional information can contact Milton Harkey at (828) 275-8650. Overflow hotels are available. All Single-Day and 2- Day tickets are a "VIP ALL Access Pass" and allow entry to both the afternoon and evening performances.
VIP All Access ticket prices: $49/person/Friday- $49/ person/Saturday and $98 for Two Days are available in advance and at the door (based on availability). Crowne Plaza hotel room rates are the same price as last year and include up to four people in one room for the same price.
Tickets & Reserved Seating go on sale October 15th at 10:00 AM Sold on a first come first served basis online or by phone.
You may order tickets online from our secure website www.bluegrassfirstclass.com [1] For weekend/daily tickets by phone and other info, contact Milton Harkey at 828-275-8650 For hotel reservations contact Crowne Plaza Resort, Asheville directly at 800-733-3211