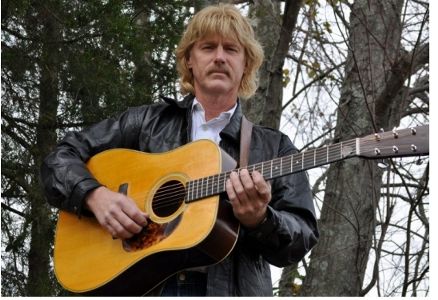 Richard Bennett is in the Lonesome Day Records studio working on a brand new album that will release in 2014! This project will feature three tracks with Bluegrass Legend Tony Rice and a couple of Richard's original songs. Joining Richard in studio were Adam Steffey on Mandolin, Ron Stewart on fiddle, and Mark Schatz on Bass!
Richard's previous album Last Train From Poor Valley is still getting a lot of air play and was a big success for Lonesome Day Records. This was his first album with Lonesome Day Records and featured songs written by Merle Haggard, Gordon Lightfoot, Hoagy Carmichael, and John Hartford. Special guest J.D. Crowe, with his signature banjo picking, was featured on "Wrong Road Again" and "Handsome Molly." Legendary instrumentalist Ron Stewart added banjo and fiddle throughout this collection.
Bennett was the lead singer for J.D. Crowe and The New South in the 1990's and appeared on the album Flashback. He also recorded 3 solo albums with Rebel Records and is a featured musician at the Dollywood Theme Park in Pigeon Forge, Tennessee. Bennett's guitar work was masterful on the albums with J.D. Crowe and his bluegrass picking is still widely appreciated today.
Lonesome Day says, "We are looking forward to a very busy 2014 with the release of several great projects, including Silver Bullet Bluegrass, Tim Shelton's first Lonesome Day release, and Jeff Clair's first national release."