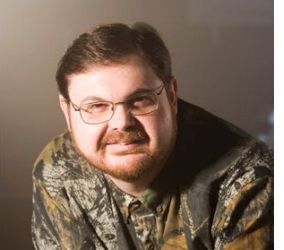 Yesterday, a very disturbing announcement was made by one of my favorite artists and the International Bluegrass Music Association's Male Vocalist of the Year second year running, Junior Sisk, regarding a song he and his band recorded on their most recent CD. The band has announced that they will no longer be performing the song, "Old Bicycle Chain" at their live performances. Apparently, a lot of people couldn't look at the song without seeing only the bad. Sadly, they influenced the band to cease a part of their art.
I enjoyed every song on this recent album. But, more than that, I have followed Junior Sisk and his band for many years and anybody who has would certainly know, without a doubt, that he would never condone any kind of violence. Obviously the complainers don't know him, the band or what he represents.
Junior Sisk made the following announcement...
DEAR BLUEGRASS WORLD,

RECENT COMMENTS HAVE BEEN MADE ABOUT MY DECISION TO INCLUDE THE SONG, "OLD BICYCLE CHAIN" ON OUR LATEST CD. I WOULD LIKE TO APOLOGIZE TO ANYONE WHO HAS TAKEN OFFENSE BY THIS SONG. IT WAS NEVER MY INTENTION TO SUPPORT ANY SORT OF VIOLENCE. IT WAS A GOOD UP TEMPO SONG THAT WE THOUGHT WOULD CAUSE A CHUCKLE.

FOR THOSE OF YOU WHO REQUEST AND ENJOY THE SONG, SORRY, YOU WILL NO LONGER BE HEARING IT LIVE. WE ARE NOT GOING TO BE PERFORMING IT ON OUR SHOWS ANY MORE.

THANK YOU ALL FOR YOUR SUPPORT; I LOOK FORWARD TO MOVING FORWARD AND PUTTING THIS BEHIND US. HOPE TO SEE YOU ALL DOWN THE BLUEGRASS ROAD.

SINCERELY,
JUNIOR SISK
Society has become a herd of thought police, and especially, bluegrass police. These police are those that need to force their personal opinions upon the rest of the world as if somehow, they are superior in some manner. They are not. But, more disturbing is that once the precedent is established that these thought police can force their values on another part of society, it will never end. That is the scary part. I'm sorry but, their self-righteous attitudes and their personal opinions have no place in the arts. Who are they to tell an artist what is good or bad and, further, who are they to tell others what they can like or not like?
So, some people put the pressure on and the band yanked their song. Will another group decide the band's fiddle player has got to go? Then another group will tell the band where they can or cannot perform? Yet another group will tell them what clothes to wear? The problem is that these thought police never stop. They never have enough. They need to force their own petty opinions on the rest of the world. They are what is in bad taste -- not the artists whom they attack.
Here is the song that created all the rukus...