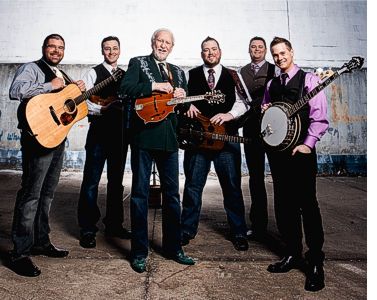 Syria, VA -- The Graves Mountain Lodge is proud to announce the initial performance line-up for the 22nd Annual Graves Mountain Festival of Music to be held May 29-31, 2014 including: Steep Canyon Rangers, Doyle Lawson & Quicksilver, Lonesome River Band, Russell Moore & IIIrd Tyme Out, Junior Sisk & Rambler's Choice, Seldom Scene, Mark Newton & Steve Thomas, The Steel Wheels, U.S. Navy Band County Current, Big Country Bluegrass, Town Mountain, The Church Sisters and many more to be announced.
This fun family friendly event, held at Graves Mountain nestled in the beautiful Blue Ridge Mountains, was featured last year in USA Today's "10 Great places to go to bluegrass festivals." The Graves Mountain Lodge amenities offer on-site accommodations (hotel, cabins, and camping), fishing, hiking horseback riding, outdoor pool, educational farms, food, family-style dining at the Graves Mountain Lodge and festival area and much more. Attendees are also invited to check out the preserves and gift baskets at the Graves Mountain Store or online.
Advance $75 3-Day Tickets can be purchased by phone at 540-923-4231,the Graves Mountain website or by sending a check or money order to Graves Mountain, Syria, VA 22743. All campers must have 3-day tickets. Daily tickets are also available for $30 (Thursday), $35 (Friday) and $40 for Saturday.
For more information on Graves Mountain, please visit: www.gravesmountain.com [1], Facebook, and follow the festival on Twitter.