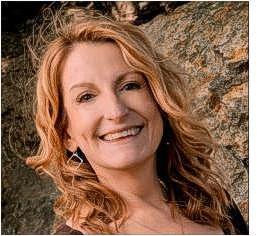 Raleigh, NC -- At the sold-out International Bluegrass Music Awards tonight at Raleigh's Duke Energy Center for the Performing Arts, Compass Records bluegrass artists won seven total awards, including the top prize, the Entertainer of the Year award. Reigning Entertainers of the Year The Gibson Brothers took the prize for the second consecutive year, as well as awards for Vocal Group of the Year and Song of the Year, with the title track from They Called It Music, which was also nominated for Album of the Year. Eric Gibson also received the Songwriter of the Year award.
"When you pick up a banjo or guitar, you don't dare let yourself dream about these kind of nights," said Eric backstage at the close of the award show. "This is culmination of 25 years of putting your heart and soul into something. I'm thrilled to be in it with my brother, and the boys in my band are like my brothers."
"When I think of the Entertainer of the Year, I think of Del McCoury," adds Leigh, "When we were first coming to the IBMAs, Del seemed to just rule that category and to think that folks think that we're holding up that end of the business—what an honor." The Gibson Brothers performed "Dying for Someone to Live For" live at the awards show, a Loretta Lynn song from their 2013 release They Called It Music.
Claire Lynch, whose project Dear Sister was also nominated for Album of the Year, took her 3rd Female Vocalist of the Year Award, and Frank Solivan & Dirty Kitchen band members Mike Munford and Chris Luquette took the prizes for Banjo Player of the Year and Momentum Instrumental Performer of the Year respectively.
Billboard Magazine has touted Compass Records Group as one of the leading independent labels of the past decade. The label group is home to more than 500 releases across the Compass Records, Green Linnet and Mulligan Records imprints with a roster that boasts a variety of artists including The Gibson Brothers, Claire Lynch, Peter Rowan, Frank Solivan & Dirty Kitchen, Dale Ann Bradley, Michael Cleveland, A.J. Croce, Colin Hay, Victor Wooten, Darden Smith, BeauSoleil, and label co-founder Alison Brown. For more information, visit www.compassrecords.com [1].