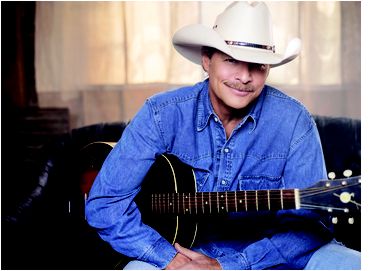 New York, NY -- Country music singer-songwriter Alan Jackson will perform at the world famous Carnegie Hall in New York on October 28 at 8:00pm. The historic venue has hosted a diverse span of artists over its 122 years, and its tradition of excellence has made Carnegie Hall the world's most famous concert hall.
This special night of music will feature songs from Jackson's The Bluegrass Album [1], set for release September 24. Jackson wrote eight of the fourteen songs on The Bluegrass Album, which will be released on ACR (Alan's Country Records)/EMI Records Nashville and is produced by Keith Stegall and Jackson's nephew, Adam Wright.
Jackson last played the renowned venue in 2005 as part of an all-star Grand Ole Opry 80th Anniversary show celebration. For the October 28 performance, he will be joined by the noted bluegrass musicians that are featured on Jackson's The Bluegrass Album.
Tickets may be purchased starting Monday, September 9th at 11AM and are available via www.carnegiehall.org [2], CarnegieCharge at 212.247.7800, and Box Office at 57th and Seventh. The Carnegie Hall Box Office is open Monday thru Saturday 11AM-6PM and Sundays Noon-6PM.
Alan Jackson is one of the most successful and respected singer-songwriters in music. He is in the elite company of Paul McCartney and John Lennon among songwriters who've written more than 20 songs that they've recorded and taken to the top of the charts. Jackson is one of the 10 best-selling artists since the inception of SoundScan, ranking alongside the likes of Eminem and Metallica.
Jackson has sold nearly 60 million albums worldwide, topped the country singles charts 35 times, and scored more than 50 Top-10 hits. He has written or co-written 24 of his 35 #1 hit singles. Jackson is an 18-time ACM Award winner, a 16-time CMA Award recipient, and a two-time Grammy-winning artist whose songwriting has earned him the prestigious ASCAP Founders Award and an induction into the Nashville Songwriters Hall of Fame as a 2011 Songwriter/Artist inductee.