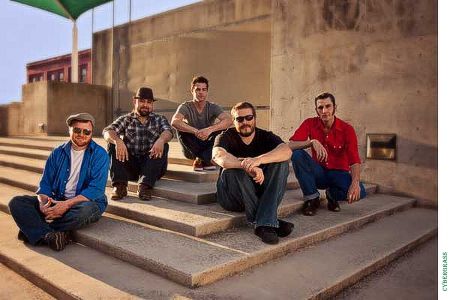 Thomson, IL -- The Heirloom Market & Café recently announced part of the lineup of bands they will be featuring at this year's Melon Days Fall Festival held September 21st. On KCLN radio out of Clinton, IA, company spokesman Bob Whitten made the announcement that the Heirloom Market & Café will be hosting four sensational bluegrass bands with the hopes of inking a contract with a fifth bluegrass band out of Chicago.
This will be the third straight year that Heirloom Market & Café has played host to the small town festival that is rich in tradition, the Thomson Melon Days Fall Festival. In the past three years, the festival has continued to grow at a remarkable rate and it seems as though Bill Heid, owner of Heirloom Market & Café, has made it a point each year to bring something new and exciting to the festival.
The major addition to the festival this year is a bluegrass music concert made up of four bluegrass bands with a fifth band in the works. The music lineup for the festival will include Dirt Simple, The Matriarchs, Johnny Outlaw, and The HillBenders. The HillBenders are the headliner act and they will be making the five hundred mile trip north from Springfield, MI. This is an elite bluegrass band that has been making waves in the bluegrass music community and recently signed with with one of America's top acoustic talent agencies, KCA Artists.
Also among the bands is Dirt Simple who is currently just wrapping up a tour in Colorado. The core of Dirt Simple is made up of two extremely talented artists, Kendra Beth on the banjo, fiddle, and vocals and Marques Morel on the guitar, harmonica, percussion, and vocals. This dynamic duo has become a local sensation with their traditional bluegrass tones and their casual on stage banter especially in their hit song, "Huck Finn."
The Matriarchs recently broke out of Galena, IL and have become a local bluegrass favorite. This all female bluegrass band has been traveling around the area from show to show and they have been a big hit at local festivals including Fulton's 1st Annual Bluegrass/Folk Music Festival.
The Clinton, Iowa born band, Johnny Outlaw is a three piece hybrid of bluegrass and rock & roll. These guys recently made some major changes to their musical style and transitioned from what they called a "Hickabilly" style to a more bluegrass style and they have made the tough transition look seamless.
The Melon Days Fall Festival will take place on September 21, 2013. The times for each band will be released shortly. For the most up to date details, go to http://www.TheHeirloomMarket.com [1].