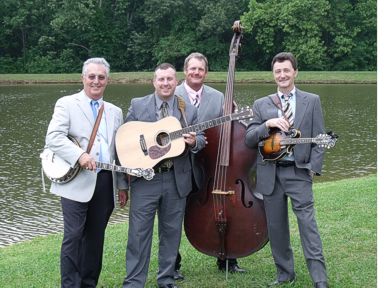 Four days of Camping and Bluegrass Music will be what's happening at the 7th Annual Remington Ryde Bluegrass Festival this July 11-14, 2013 in Centre Hall, PA 16828. An outstanding collection of over 20 bluegrass music groups are scheduled to entertain attendees throughout the four day festival. There will be top names, award winniers, bluegrass favorites, regional talent and more.
At this time, scheduled to appear are the outstanding award winning Rhonda Vincent & The Rage (Sat), Nothin Fancy (Fri), Audie Blaylock & Redline (Thur), Little Roy & Lizzy Show (Thur), Ralph Stanley II (Fri), Goldwing Express (Sat), James King Band (Fri), The Bluegrass Brothers (Thurs), Kody Norris & Watauga Mountain Boys (Sun), Lorraine Jordan & Carolina Road (Fri), Remington Ryde (Thur, Sat, Sun), Larry Efaw & Bluegrass Mountaineers (Fri), Idletymes (Fri), Carroll County Ramblers (Sat), Jesse Alexander Band (Sat & Sun), Rebecca Colleen & Chore Lads (Sat & Sun), Chester Johnson & Foggy Mountain Grass (Thurs), Mail Pouch Express (Sun), and Unusual Suspects (Sun). Schedule is subject to change as is true with all events of this size.
In addition to great bluegrass musicianship, Pennsylvania's colorful Remington Ryde knows something about ENTERTAINING! A session with them evokes the fun audiences had with the likes of Don Reno & Red Smiley....
– Bill Knowlton
That's a whole lot of great bluegrass music for a great price. The festival's new location also includes 1500 hookups with 30 amp service and water. There's a shower house, public restrooms and even a dump station for RV users. With that many camping, you can rest assured there will be plenty of jamming in the campground area too.
The gate will open on Tuesday July 9th with first come and first served on camping. No one will be permitted on the grounds until 9am. Generators are welcome. 500 tent pads with electric hookups are available. Shade Tents are available for crowd pleasure. Food and Craft Vendors are on hand. Workshops will be held by performers. Billy Lee Cox will be preaching at the Sunday Morning Church Service. This is a true family event! Keep in mind the festival is Rain or Shine NO refunds.
Visit www.RemingtonRyde.com [1] for ticketing and more information.