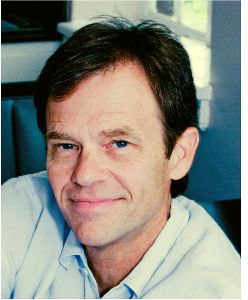 Nashville, TN -- Hit songwriter Tom Douglas will be honored at the Country Music Hall of Fame® and Museum on Saturday, May 18, as the latest subject of the quarterly programming series Poets and Prophets: Legendary Country Songwriters. The 1:30 p.m. in-depth interview and performance, held in the museum's Ford Theater, is included with museum admission and free to museum members. The program will be streamed live at countrymusichalloffame.org.
The 90-minute program, hosted by Museum Editor Michael Gray, will include recordings, photos and film clips from the museum's Frist Library and Archive. Seating for the program is limited, and program passes are required for admittance. Immediately following, Douglas will sign limited edition, commemorative Hatch Show Print® posters. (Visit the museum's website for complete admission and signing details.)
A champion for the underdog and a scribe for the common man, Douglas has written songs that reflect the lives and nostalgia of modern country music fans, including hits such as "The House That Built Me," "Little Rock," "Grown Men Don't Cry," "My Little Girl," "Southern Voice," "I Run to You" and "Love's the Only House."
Tom Douglas was born in Atlanta, Georgia, in 1953. His father was a musician, and the family home was always full of music. The piano lessons Douglas started in second grade were aborted, but he gave the instrument another shot after hearing Elton John's "Your Song." His later influences include Jimmy Webb, Bruce Springsteen and Jackson Browne.
Douglas graduated from Oglethorpe University in 1975 and from Georgia State University in 1977 with an MBA. He pursued an advertising career in Atlanta while writing songs. After Del Bryant signed him to BMI in the late 1970s, he spent a few years in Nashville writing and plugging songs. In 1984, Douglas moved to Dallas, where he raised a family, sold real estate and honed his craft.
With the help of record executive Paul Worley, Douglas won a publishing deal with Sony/ATV in 1993. His big break came when Collin Raye released "Little Rock" in 1994: The song went to #2 on the Billboard country chart and was nominated for CMA Song of the Year. Douglas rounded out the '90s with more cuts from Raye, Sons of the Desert and Martina McBride, who reached #3 with "Love's the Only House."
Over the past 15 years, Douglas has consistently written hits for some of country music's biggest stars. Among them are Tim McGraw's "Grown Men Don't Cry," "Let It Go" and "Southern Voice;" Lady Antebellum's "I Run to You" and "Hello World;" and cuts by Garth Brooks, Brooks & Dunn, Reba McEntire, Blake Shelton, George Strait, Randy Travis, Carrie Underwood, Trisha Yearwood and others.
Douglas's career-defining song is the chart-topping "The House That Built Me," co-written with Allen Shamblin and recorded by Miranda Lambert. The tune earned CMA Song of the Year honors and ACM awards in the Song, Single and Video of the Year categories in 2010. Lambert also won a Grammy for Best Female Country Vocal Performance for the song.
In addition to chart success, Douglas' songs have appeared in films. In 2006, "My Little Girl" (co-written and recorded by Tim McGraw) was included in the movie Flicka—starring McGraw. The song went to #3 on the charts. Country Strong (2010) brought another Douglas co-write, "Coming Home," to the big screen. Recorded by Gwyneth Paltrow, it earned Golden Globe and Academy Award nominations for Best Original Song.
Douglas has had more than 130 songs recorded and he continues to write. He teaches a lyric writing class at Belmont University and regularly participates in songwriter showcases.
The Poets and Prophets series honors songwriters who have made significant contributions to country music history. Previous subjects include Bill Anderson, Matraca Berg, Bobby Braddock, Wayne Carson, Jerry Chesnut, Hank Cochran, Sonny Curtis, Dean Dillon, Kye Fleming, Jerry Foster, Dallas Frazier, Red Lane, John D. Loudermilk, Bob McDill, Roger Murrah, Dan Penn, Curly Putman, Allen Reynolds, Mark D. Sanders, Don Schlitz, Whitey Shafer, Red Simpson, Jeffrey Steele, Norro Wilson and Craig Wiseman.
The Poets and Prophets series is made possible, in part, by grants from the Metropolitan Nashville Arts Commission and by an agreement between the Tennessee Arts Commission and National Endowment for the Arts.