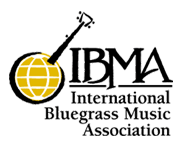 The International Bluegrass Music Association (IBMA) has just conducted another survey of their membership. The new survey included some new and better questions that also yielded some new and interesting results. While the question options were not visible for all the questions, for those that were there, an interesting picture evolved.
As the survey is for professional members and previou professional members, this author wants to look at the business side more than the fun side of these survey results. After all, it is the business people who participated and will be most interested in the details of the survey.
Remembering that the survey was only for those members and some previous members of the IBMA. While I was told that all previous members received the survey, I was not invited to participate and I now know of some other previous members who were left off the list of this most recent survey. If this survey was sent to select previous members, then I question the validity of the non-member data. I would also ask "Why?"
Anyway, professional IBMA Members appear to be an affluent group with nearly 50% (48.5%) making over $75,000 per year and 65% making over $50,000. Even 10% make greater than $150,000 -- above the national average. Those are impressive numbers for any association and especially for a small niche group such as bluegrass. Keeping in mind that membership in the IBMA is for professionals in the music or related industry, this shouldn't come as a big surprise but, it was a welcome statistic in this economy.
Based on the above numbers, it also wasn't too surprising that 65% are at least 4-year college graduates. Also, that 67% are in the 51-70 age group. The Association is trying to draw younger people into bluegrass in a variety of ways however only 3.7% of respondents were in the 21-30 age grouping. With the business professionals including lawyers, management, royalty organization representation, business owners and the like, the higher education reflects the membership as it should.
Once again we see that almost 92% of the "International" association members are from the USA. Based on the survey, over 95% are from North America. This imbalance has been a continuing trend for a long time as the world bluegrass population seems to shy away from the International Bluegrass Music Association. The association still can't seem to attract International members into their International organization.
Some questions and the responses are exactly what would be expected. For example, question 23 "Of the bluegrass music recordings (CDs/LPs/digital) purchased in the last year, which of these sources did you purchase from?" had over half of the reponses saying never or rarely for retail but, considering there are very few retailers left that actively sell bluegrass music, this was an expected response. Where then do you get bluegrass CDs? From the artist at their performances (84%), Internet/mail-order retailers (63%) and digital downloads (60%).
With the numbers reflecting a high volume of live performances attended, the high ratio of buying music at these performances is an interesting one. Does this indicate that there just isn't a convenient way to purchase bluegrass music? Is the buying impulse because of the live event? Unfortunately, the survey can't answer these questions however the results do paint an interesting picture of buying habits.
Only 31 percent attent less than 2 festivals per year and even fewer (19.4%) attend very few or no concerts. However, when it comes to participation, a high number attend clubs or venues with bluegrass (75%) more than 3 times per year with nearly 50% attending more than 5 times. Bluegrass associations didn't fare as well as hoped with 57.5% only attending 0 to 2 meetings or events for local bluegrass associations.
I hope for the next survey they modify the instruments category a bit. The survey indicates that the professional members and past members own somewhere between 0-5 instruments (61%) but it doesn't separate the zero region and the 2-5 is too broad. What would be of greater interest is how many different instruments they play. Owning 2 or 3 guitars is quite normal but playing guitar, banjo and mandolin would be very interesting and not too difficult to survey. Instrument builders and sellers would probably be interested in this kind of business information.
Almost a quarter of the respondents were previous members and it would be interesting to determine why they are no longer active in the association. Due to the age of the association, it is understandable that life gets in the way of living sometimes and people's lives need to take a new direction. It would still be an interesting subject to study in an effort to increase retention of members.
Continuing with this thread, 67% were members for 1-10 years but, then we see a drop off. The granularity is too broad to ascertain a year that the drop occurred but, it is evident in the results.
Of all the services and features available to members, the IBMA Newsletter was the most used followed by the website and member directory. The IBMA provides years of information for the professional membership including webinars, seminars, white papers, educational and more that are rarely used. In fact many are never used by the membership. The association needs to create a better awareness of these resources. When I was a member, I used many of them frequently with excellent results. It was surprising that almost all of them were flagged as never used.
Of those that the members do use, the bluegrass artist list ranked high as useful as did the member directory but, the Newsletter being the "most useful" (65%) was unexpected as the business related services seemed to fare poorly for business professionals. Since we don't know "who" demographically reponded to these, there is no way to ascertain what kind of members were rating these.
40% said they were not satisfied or somewhat satisfied with the IBMA yet the votes overwhelmingly sated they strong agree with the direction of the association and approve of the staff and board and the job they are doing. There is a disconnect between these two positions that should be analyzed by the board to see why those who strongly approve of the leadership do not also feel they are satisfied with the IBMA. What is lacking that they desire? What would increase the satisfaction level?
When it comes to listening to bluegrass, Live is still king. Live performances or informal music making ranked right at the top. CD's you own was also at the top of the list indicating strong support for the physical media. Digital is working its way up but 35% have still not purchased a single download.
Of the music respondents listen to, most often, new artists were discovered at live performances. This would seem to indicate a festival where multiple artists perform over a period of time as fewer people would pay to hear an artist they didn't know unless, of course, it was an opening act. The normal promotional channels filled the never category with 53.7% never using other social websites, 40% never using Facebook, 57% not listening to web based radio and very few following paid advertising. Even blogs and bluegrass related sites, newspaper and magazine reviews only managed to top out in the "Sometimes" area. Live was king again but, satellite radio Sirius/XM was a strong hitter at 17.4% for exposing new artists to paying consumers.
Web based social networking and media services were all grouped together but it was refreshing to see the extensive list presented. The survey authors did a great effort on this one. Email and Facebook were way up there for frequent use while the time-intensive services like Twitter ranked poorly. Also, the lesser known or service specific services fared poorly also.
Pure News type sites ranked lower than blog type sites with Cybergrass, Mandolin Cafe, Banjo Hangout being surpassed by the Bluegrass Blog. This is a great indicator of the membership following the site. While Bluegrass Blog never is posted on Google News, for example (the others regularly are), they still garner a large audience. I would have liked to see some others in the list like Ted Lehmann's blog, Bluegrass Music Profiles, Skip's iBluegrass and Bluegrass Works.
Overall, the results were again interesting to review. How meaningful they are without knowing the demographics per response group remains as questionable as was the past survey. It was good to see fewer questions about "who are we?" "what are we?" and "why are we?" and more quality questions about what is desired, where people are using new technologies and the impact of the information age on bluegrass.
Thanks to the IBMA for this survey.