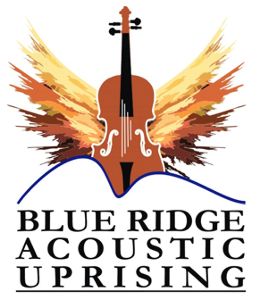 The Appalachian Cultural Music Association announces a new musical gathering for bluegrass, old time and Americana musicians and fans to be held at the Wytheville Meeting Center April 12 & 13, 2013.
This gathering titled "ACMA's Blue Ridge Acoustic Uprising" will be an event that brings together and recognizes the music and musicians who play what has been coined as "The Galax Sound". Karl Cooler, an ACMA member, who came up with this descriptive "Galax Sound" title says, "Our region is saturated with tremendous talent who create a unique musical experience. The 'Blue Ridge Acoustic Uprising' will be a unique convention to bring together old time, bluegrass and Americana musicians in a way that no other gathering does."
Cooler recently released a recording on his Mountain Roads Recordings record label titled "Close Kin" that was the beginning of the idea for the Blue Ridge Acoustic Uprising. The regions of Southwestern Virginia, East Tennessee, Western North Carolina, Eastern Kentucky and West Virginia have been the core for the development of bluegrass, old time and many Americana forms of music.
Johnny Williams of Danville, Virginia, chairman of the committee organizing this event, says, "Our event will be unique to other musical gatherings especially noting that we will be 'formally' recognizing 'old time' musicians and their music.
Other than the Galax Fiddler's Convention held annually there is no 'official' recognition of the talents and accomplishments of old time musicians past and present. The ACMA through the Blue Ridge Acoustic Uprising will recognize and promote old time music and musicians as well as bluegrass and other acoustic forms of Americana Music."
The event will be "membership driven" and bands and individuals can sign up and become members at the ACMA website: www.appalachianculturalmusic.org [1]
At the event April 12 & 13, 2013 there will be awards, workshops, children's activities, jam sessions, musical vendors, and a main stage for registered bands to perform and showcase for promoters, record label executives and fans of the music. Plans also include unveilings of artifacts to be placed in the ACMA's "Mountain Music Museum" to recognize pioneers who created and cultivated these forms of music.
Tickets will be available soon as well as information on area motel and hotel accommodations. Organizers are working with officials in Wytheville, Virginia to finalize details for this event. Information can also be found on the Blue Ridge Acoustic Uprising's FacebOok page: www.facebook.com/BlueRidgeAcousticUprising [2]
Inquiries concerning sponsorships and vendor applications are available at the ACMA's website shown above. The ACMA is a non-profit 501c3 organization which operates the Mountain Music Museum and Pickin Porch in Bristol, Virginia-Tennessee. www.mountainmusicmuseum.org [3] and www.pickinporch.org [4]