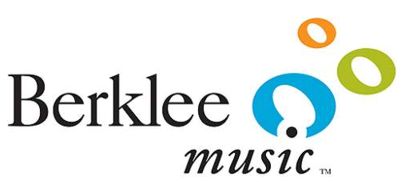 Boston, MA, August 20, 2012 — BerkleeMusic, the online continuing education division of Berklee College of Music, has announced six new online courses to be offered for their upcoming fall term, beginning September 24th. All courses are college level, 12-week online courses that promote a high level of interactivity between instructor and student.
Expanding on their online music production curriculum, BerkleeMusic is launching two new production courses: Music Producer: From Pre-Production to Final Audio Master by Stephen Webber, and Audio Fundamentals by Dan Thompson. The courses will teach students how to properly set up, operate, and manage a recording studio or live sound reinforcement installations of any size, and provide insight into both the art and the profession of music production.
New Music Production, Vocals, Music Business, and Music Cognition Courses Enrolling Now for the Fall Term, Beginning September 2
With Music Cognition, the study of the mental processes underlying musical behaviors, students will learn about the influence of emotion, environment, cognitive capacity, personality, individual differences, and more on the perception of music. This understanding will bring new insight to songwriters, music professionals, and to music lovers who want to increase their knowledge of and appreciation for both music and the brain.
In Business Communications and Music Business Leadership and Ethics, students at any stage of their career will learn to build, monitor, and protect their reputation and the reputation of their business, as well as gain an understanding of the ethical considerations and leadership opportunities in the music industry that pertain to a variety of career paths.
R&B Vocals will teach students the vocal techniques of R&B greats including Stevie Wonder, Aretha Franklin and Ray Charles. Taught by industry heavyweights, students will gain the professional skills to sing R&B in an authentic way, including proper phrasing, riffing, shouting, scale patterns, rhythmic articulation and much more.
These new courses expand the school's strong portfolio of over 150 online music courses and multi-course certificate programs, covering all areas of music education. BerkleeMusic has an enrollment of more than 30,000 students from over 150 countries. With nearly 35,000 subscribers and over 17 million video views, its YouTube Channel ranks fifth among more than 400 universities in the U.S. and Canada.
To learn more, visit: http://www.BerkleeMusic.com [1] Fall Term begins September 24th, 2012.
BerkleeMusic.com is the award-winning online continuing education division of Berklee College of Music, the world leader in music education. Bringing access to Berklee's acclaimed curriculum to all students anywhere in the world, BerkleeMusic is taking a leadership role in educating the next generation of producers, performers, and entrepreneurs on the evolving music industry landscape. Berklee's renowned faculty provide a strong portfolio of over 150 online courses and multi-course certificate programs in Music Production, Guitar, Theory, Harmony & Ear Training, Music Business, Orchestration, Songwriting, and more. Visit www.BerkleeMusic.com [1] for in-depth information on how to advance your music career, sample a lesson, or connect with our dedicated student advising team.img src=