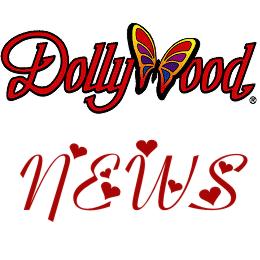 Pigeon Forge, TN -- With more than 300 free concerts and bountiful barbecue offerings, Dollywood's Barbecue & Bluegrass festival makes a triumphant return Aug. 19 through Sept. 5. After a two-year hiatus, Dollywood announced today that the park's popular Barbecue & Bluegrass festival returns for the 2011 season. "I'm a huge bluegrass music fan, that's for sure, and the more I talked to folks, the more I heard how much they wanted my Barbecue & Bluegrass festival at Dollywood - both the music and the delicious barbecue," Dolly Parton said. "So, I'm bringing it back and better than ever! Ricky Skaggs & Kentucky Thunder will get things started, and I've got some other big names to tell you about later!"
"Of course, everybody knows I love bluegrass music," Dolly Parton said. "The more folks asked me about bringing back my Barbecue & Bluegrass festival, I realized Dollywood fans have a real hunger for bluegrass music and great tastin' barbecue. Since I aim to please, I'm proud to say Barbecue & Bluegrass is back and better than ever at Dollywood!"
Grammy Award winner Ricky Skaggs & Kentucky Thunder headline two concerts daily on August 19 and 20 in DP's Celebrity Theatre. In addition to daily headlining performers, each day of the festival features more than 20 concerts from stages throughout the park. General admission seating is on a first-come, first-served basis; concerts are included with Dollywood admission.
Scheduled for the return of Barbecue and Bluegrass are:
Ricky Skaggs & Kentucky Thunder Aug. 19 - 20
J.D. Crowe & The New South Aug. 24 & 31
Riders In The Sky Aug. 26 & 27
Rhonda Vincent & The Rage Aug. 28 & 29
The Gibson Brothers Sept. 2 & 3
Marty Raybon Sept. 4 & 5
Sierra Hull Aug. 21 & 22
The Grascals Aug. 24
Doyle Lawson & Quicksilver Aug. 31
Each artist performs multiple concerts daily. A complete concert lineup is available at www.dollywood.com [1]. All concerts are included with Dollywood admission.
Marking his 39th year as a professional musician, Skaggs is known as the official ambassador of bluegrass music. With 14 Grammy, 11 International Bluegrass Music Association, eight Country Music Association Awards among his trophies, Skaggs has brought the genre to greater levels of popularity in recent years. His most recent CD, Mosaic, is an inspirational album lyrics that speak to Skaggs' faith.
As for the other half of the festival—barbecue—Dollywood's Market Square is center stage for barbecued ribs, chicken and pulled pork, all served hot off the smoker. A variety of combo platters are offered, served with side items including potato salad, baked beans, white bread and a pickle.
Dollywood, a 150-acre family adventure park in Pigeon Forge, Tenn., won the Golden Tickets' 2007 Publisher's Pick for best theme park. Open nine months a year (March 27, 2010-Jan. 1, 2011), Dollywood offers more than 40 rides and attractions, including Thunderhead and Mystery Mine coasters. The winner of 15 Big E Entertainment Awards, more than any other park in the world, and two Golden Tickets for Best Shows, Dollywood's live entertainment features country, bluegrass, gospel and mountain music. Plus, a dozen crafters authentic to the East Tennessee region demonstrate daily. Operating days and hours vary. More information is available by calling 1-800-DOLLYWOOD or visiting dollywood.com [2].