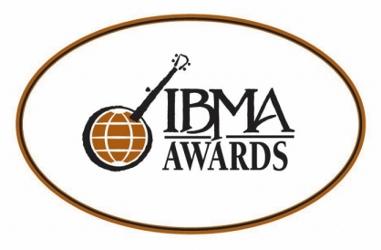 It's that time of year again when everybody is getting excited about the International Bluegrass Music Awards. The nominees were announced and now, the counts, cataloging and guessing begins. Each year, those who receive nominations give their thanks, honk their horns and start getting ready for the final countdown and the awards program which takes place during the International Bluegrass Music Association's World of Bluegrass trade show and gathering.
The breakdowns are always entertaining to go through as the labels catelog and categorize the awards and artists into meaningful groups that they can promote. Even a nomination holds big value to an artist and label as well as others involved in bluegrass music (radio announcers, events, etc.)
Each year we see a lot of the same old names on the list and frequently some new ones as well. In addition, there can be changes to the criteria for an award or, like this year, a whole new award, the "Momentum Award" has been announced. This year should once again prove to be an exciting one for those involved in bluegrass music as well as the fans who support it.
Today's mailbox was full of the usual press releases and announcement which, are just too much to individually publish and, we published the entire list of nominations [1] yesterday on Cybergrass. While we are always excited to see the nominations each year, most of what follows is a repeat of the earlier news.
Rounder Records, Rural Rhythm, and Compass Records all had significant numbers of their artists in the final nominations. Individual artists or new projects also found themselves in the limelight as the awards are of huge importantance to those who receive them. Awards boil down to dollars, bookings, air-time and more. Awards are serious business.
The International Bluegrass Music Association is a group of professionals involved in all aspects of bluegrass music. They host the awards and the association's membership does the voting. For the most part, it is the same people voting year after year but, the music they are voting on changes each year also. It is that change that is reflected in the awards and is a strong indicator of where the music is going. The past awards are also an excellent road map to where the music has been and how it got to where it is today.
Cybergrass would like to extend our congratulations to everybody on the list. These are the finest that bluegrass music has offered and is offering today.
Full List of Award Nominations
Russell Moore and IIIrd Tyme Out Lead International Bluegrass Award Nominations Nashville, TN -- /IBMA/
Full list of nominations
BLUEGRASS HALL OF FAME INDUCTEES
Doyle Lawson
Ralph Rinzler
IBMA DISTINGUISHED ACHIEVEMENT AWARD RECIPIENTS
Byron Berline
Joe & Lil Cornett (Gettysburg Bluegrass Festival)
Orin Friesen
Kitsy Kuykendall
Darrell "Pee Wee" Lambert
NOMINEES
ENTERTAINER OF THE YEAR
Dailey & Vincent
The Gibson Brothers
Alison Krauss & Union Station
Steve Martin & The Steep Canyon Rangers
Russell Moore & IIIrd Tyme Out
VOCAL GROUP OF THE YEAR
Blue Highway
Dailey & Vincent
The Gibson Brothers
Doyle Lawson & Quicksilver
Russell Moore & IIIrd Tyme Out
INSTRUMENTAL GROUP OF THE YEAR
Blue Highway
The Boxcars
Sam Bush Band
Michael Cleveland & Flamekeeper
Punch Brothers
EMERGING ARTIST OF THE YEAR
Darin & Brooke Aldridge
Della Mae
Joe Mullins & The Radio Ramblers
Frank Solivan & Dirty Kitchen
Darrell Webb Band
MALE VOCALIST OF THE YEAR
Audie Blaylock
Jamie Dailey
Vince Gill
Russell Moore
Dan Tyminski
FEMALE VOCALIST OF THE YEAR
Dale Ann Bradley
Sonya Isaacs
Alison Krauss
Claire Lynch
Rhonda Vincent
SONG OF THE YEAR
"A Far Cry From Lester & Earl" by Junior Sisk & Ramblers Choice, written by Tim Massey, Rick Purdue & Harry Sisk Jr.
"Dust Bowl Children" by Alison Krauss & Union Station, written by Peter Rowan
"Pretty Little Girl From Galax" by Russell Moore & IIIrd Tyme Out, written by Milan Miller
"Somewhere South of Crazy" by Dale Ann Bradley, written by Dale Ann Bradley & Pam Tillis
"Sounds Of Home" by Blue Highway, written by Shawn Lane
ALBUM OF THE YEAR
All In by The Boxcars (artists & producers), Mountain Home Records
Paper Airplane by Alison Krauss & Union Station (artists & producers), Rounder Records
Prime Tyme by Russell Moore & IIIrd Tyme Out (artists & producers), Rural Rhythm Records
Sounds of Home by Blue Highway (artists & producers), Rounder Records
The Heart of a Song by Junior Sisk & Ramblers Choice (artists), Wes Easter & Ramblers Choice (producers), Rebel Records
GOSPEL RECORDED PERFORMANCE OF THE YEAR
"Beyond The Sunset" by Doyle Lawson, Russell Moore, Jamie Dailey & Josh Swift (artists); Doyle Lawson (songwriter); Bob Kelley, Jack Campitelli & Darrel Adkins (producers); Rural Rhythm Records
"I Pressed Through The Crowd" by Dale Ann Bradley (artist), Joe Isaacs (songwriter), Alison Brown (producer), Compass Records
"I Saw Him Walk Out of the Sky" by Doyle Lawson & Quicksilver (artists), Dee Gaskin (songwriter), Doyle Lawson (producer), Mountain Home Records
"Satisfied" by Paul Williams & The Victory Trio (artists), Martha Carson (songwriter), Paul Williams (producer), Rebel Records 
"Singing As We Rise" by The Gibson Brothers (artists); Joe Newberry (songwriter); Eric Gibson, Mike Barber & Leigh Gibson (producers); Compass Records
INSTRUMENTAL RECORDED PERFORMANCE OF THE YEAR
"Angeline The Baker" by the Lonesome River Band (artists & producers), Rural Rhythm Records
"Carroll County Blues" by Russell Moore & IIIrd Tyme Out (artists & producers), Rural Rhythm Records
"Manzanita" by Tony Rice, Josh Williams, Aaron Ramsey, Aubrey Haynie & Rob Ickes (artists); Anthony D. Rice (songwriter); Bob Kelley, Jack Campitelli & Darrel Adkins (producers); Rural Rhythm Records
"Roaring Creek" by Blue Highway (artists & producers), Jason Burleson (songwriter), Rounder Records
"That's What She Said" by The Boxcars (artists & producers), Adam Steffey (songwriter), Mountain Home Records
RECORDED EVENT OF THE YEAR
"Beyond The Sunset" by Doyle Lawson, Russell Moore, Jamie Dailey & Josh Swift (artists); Bob Kelley, Jack Campitelli & Darrel Adkins (producers); Rural Rhythm Records
"Life Goes On" by Carl Jackson, Ronnie Bowman, Larry Cordle, Jerry Salley, Rickey Wasson, Randy Kohrs, D.A. Adkins, Garnet Bowman, Lynn Butler, Ashley Kohrs, Gary Payne, Dale Pyatt, Clay Hess, Alan Bibey, Jay Weaver, Ron Stewart & Jim VanCleve (artists); Bob Kelley, Jack Campitelli & Darrel Adkins (producers); Rural Rhythm Records
"Monroe" by Special Consensus with Josh Williams & Chris Jones (artists); Alison Brown (producer); Compass Records
"Old Violin" by Larry Cordle & Michael Cleveland (artists); Bob Kelley, Jack Campitelli & Darrel Adkins (producers); Rural Rhythm Records
"Singing As We Rise" by The Gibson Brothers (artists); Eric Gibson, Mike Barber & Leigh Gibson (producers); Compass Records
INSTRUMENTAL PERFORMERS OF THE YEAR
Banjo:

Kristin Scott Benson
Ron Block
J.D. Crowe
Sammy Shelor
Ron Stewart

Bass:

Barry Bales
Mike Bub
Missy Raines
Mark Schatz
Marshall Wilborn

Fiddle:

Hunter Berry
Jason Carter
Michael Cleveland
Stuart Duncan
Ron Stewart
Dobro:

Mike Auldridge
Jerry Douglas
Rob Ickes
Randy Kohrs
Phil Leadbetter

Guitar:

Tony Rice
Kenny Smith
Bryan Sutton
Doc Watson
Josh Williams

Mandolin:

Wayne Benson
Jesse Brock
Sam Bush
Sierra Hull
Adam Steffey
BLUEGRASS BROADCASTER OF THE YEAR
Kyle Cantrell; Sirius XM Satellite Radio; Nashville, TN
Katy Daley; WAMU's Bluegrass Country; Washington, D.C.
Chris Jones; Sirius XM Satellite Radio; Nashville, TN
BLUEGRASS EVENT OF THE YEAR
Bristol Rhythm & Roots Reunion; Bristol, TN/VA
La Roche Bluegrass Festival; La Roche, France
ROMP, produced by the International Bluegrass Music Museum; Owensboro, KY
BLUEGRASS PRINT MEDIA PERSONALITY OF THE YEAR
Marty Godbey, author of Crowe on the Banjo: The Music Life of J.D. Crowe (Univ. of Illinois Press)
Derek Halsey; the Herald Dispatch in Huntington, W.Va. and Bluegrass Unlimited magazine
Ted Lehman; Ted Lehmann's Bluegrass, Books & Brainstorms
BEST GRAPHIC DESIGN FOR A RECORDED PROJECT
Bedrock Manufacturing (designer) for Nobody Knows You, by the Steep Canyon Rangers (Rounder Records)
Caroline Hadilaksono  (designer) for Beat the Devil and Carry a Rail, by Noam Pikelny (Compass Records)
Lynch Graphics (designer), for Home from the Hills, by Jimmy Gaudreau & Moondi Klein (Rebel Records)
BEST LINER NOTES FOR A RECORDED PROJECT
Geoffrey Himes (liner notes), for John Duffey: the Rebel Years: 1962-1977, by John Duffey (Rebel Records)
Marian Leighton Levy (liner notes), for Tony Rice: The Bill Monroe Collection, by Tony Rice (Rounder Records)
Bill Nowlin (liner notes), for Bill Monroe Centennial Celebration: A Classic Bluegrass Tribute, by Various Artists (Rounder Records)
/LILILI/STRONG by Russell Moore UL