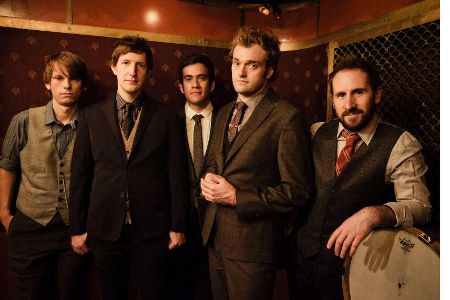 It's festival time at the International Bluegrass Music Museum. ROMP takes place next week: June 28, 29 & 30 at Yellow Creek Park in Owensboro, Kentucky. The River of Music Party, affectionately known as "ROMP" is the Bluegrass Roots & Branches Festival and is extremely important to bluegrass music as it is a major fund raising event for the International Bluegrass Music Museum.
The last day to purchase tickets online is Monday June 25th. Score a single day ticket for just $35 and a weekend pass for $90! Three-day festival passes are $60 for museum members, $70 for college students and $40 for high school students (valid identification cards required). All children 14 years and younger are free. At the gate, single day tickets are $35 a day and 3-day passes are $100 per day for everyone. No advance discounts apply.
The finest artists in bluegrass music's roots and its branches will be performing this yesar. Recently announced Old Crow Medicine Show and Vince Gill will join the roster which includes Punch Brothers, Lonesome River Band, Monroeville, Bearfoot, Greensky Bluegrass, Carolina Chocolate Drops, Legendary Jesse McReynolds, The Expedition Show, NewTown, County Line Bluegrass, Town Mountain, NewFound Road, Don Stanley & Middle Creek, Higher Ground and many more.
Free workshops will be held Friday and Saturday afternoon in specified picnic shelters, and nighttime performances and jams will begin after the main stage acts end each night. In addition to these fine, fine performers, Owensboro's best chefs will be offering their specialty items for the hungry at heart, and talented arts and crafts vendors and luthiers will be displaying their artwork and instruments for sale.
So, "Right On My People, come on down to Owensboro, bring your friends, grab your banjo and your fiddle. Take your dancing shoes cause there'll be all sorts of fine, fine music and kind people, lots of pretty girls, whether in the face, the eye or just in the heart. Don't worry ladies, there'll be plenty of men strong as a bear, and there's others that are barely strong. Great food and don't forget that barbequed hallelujah lamb. So come on down, Right On My People, ROMP ROMP ROMP." Dom Flemons, Carolina Chocolate Drops.
Here are some great videos promoting this year's ROMPFest!