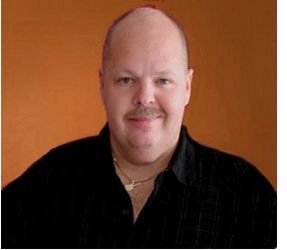 Grammy nominated, multi-IBMA award-winning bluegrass group Blue Highway has been added to the already star-studded Pickin' for Phil [1] line-up. "This will be the bluegrass gathering of the year," says Larry Gorley, event organizer. "Some of the finest names in the genre coming together for their dear friend. It's a must-see event."
Two concerts benefiting acclaimed bluegrass Dobroist Phil Leadbetter are slated for this Sunday, April 1st, at The Paramount Center for the Arts in Historic Downtown Bristol. The shows start at 3pm and 7:30pm.
Dale Ann Bradley, Mike Bub, Michael Cleveland, Missy Raines, Kim Fox, Kenny & Amanda Smith, Jim Hurst, Julie & John Pennell, Gena Britt, and Don Rigsby are slated to perform. Other new additions include Jerry Butler, James Allen Shelton, Wayne Taylor, Darrell Webb, Jason Burleson, and Rob Ickes.
There are people who are quick to volunteer their help in a time of need. A person who is always willing to help a friend or even a stranger who is in need of help. One of these people is bluegrass/country musician Phil Leadbetter, he has been helping folks throughout his life as in his earlier years he was a trained head injury rehabilitation nurse. Phil,who left the nursing field and followed his life long dream to become a musician, has backed such artists as the late Grandpa Jones and Vern Gosdin. Uncle Phil, as he is affectionately known, has also been a member of J.D. Crowe & The New South, Wildfire and the group, Grasstowne and who of late was performing with The Whites,an American country music group.
Tickets to Pickin' for Phil are $20 for either show and can be purchased by calling the Paramount Center at 423-274-8920 Tuesday through Friday, 9 a.m. – 5 p.m. or can be purchased online [2]. All proceeds go to benefit treatment to help Phil fight Hodgkin's Lymphona. Click here [3] to read more about Pickin' for Phil.